References
Many multinational companies have incorporated the Intrepid safety gate into their company standard. More than 600.000 gates are installed in more than 60 countries all over the world. We have a 40 year trackrecord!
Due to our long-term experiences we also supply our gates to wind offshore installations on the Northsea. Our gates are made from a strong and durable polyuerethane. Without doubt, the most effective and safest way to protect people again accidental fall through guardrail openings.
Northsea wind offshore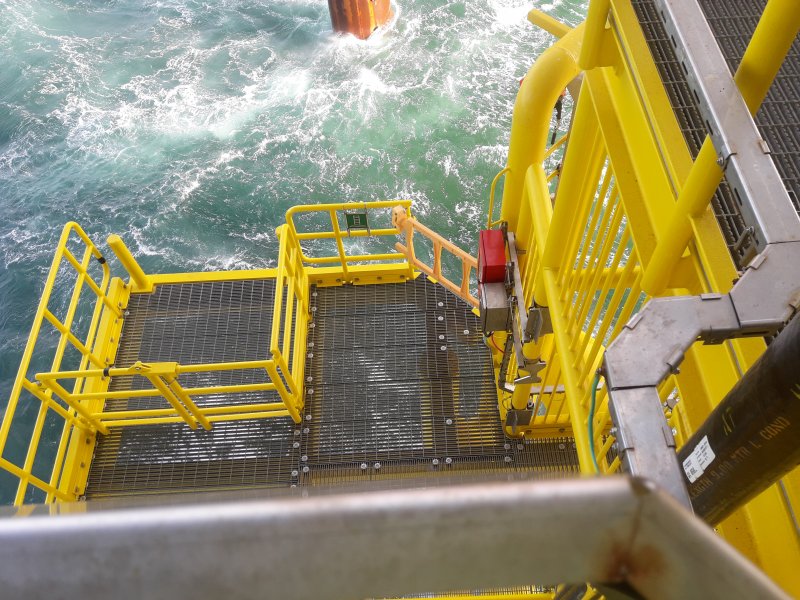 Maintenance free
Service life > 30 years
Ideal for use in the offshore
Since the beginning in 1980, single bar gates were the standard those days. See below picture. Due to higher safety regulations the single bar gate has been replaced by the double bar gate. However, our first customers have had our single bar gates in service for 38 years. That's why we can guarantee safety and why multinational companies specify our safety gates globally.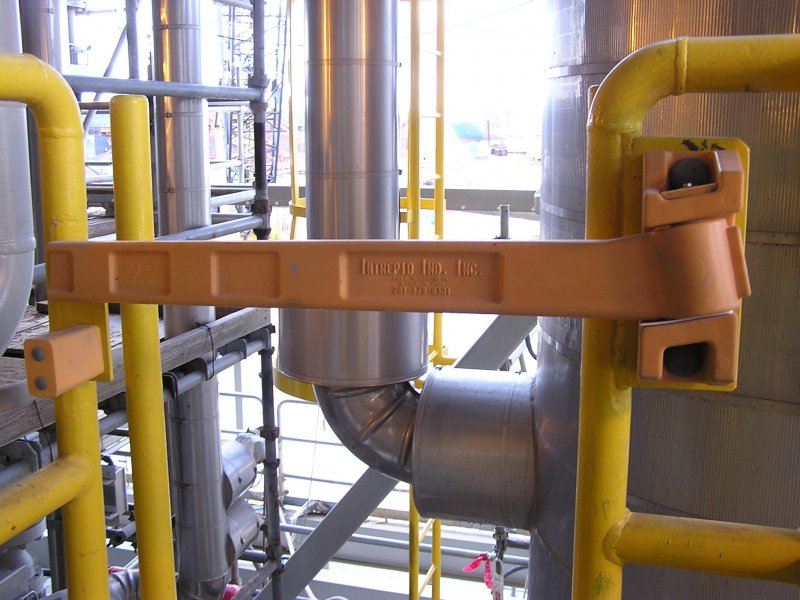 Single bar gate
Old style safety gate
Does not meet the OSHA and EN ISO standard
Less protection than double bar gate
Double bar gate
Exceeds OSHA and EN ISO standard
Better protection than single bar
Accepted industrial standard
Meets Dutch Building Guidelines