Safety Gate DE
The only TÜV-tested gate in the world!
Our strength is your safety!
From the start in 1980, the Intrepid safety gate has been tested on impact. Since the self closing gates need to protect people against accidental falls through a guardrail opening, an impact test is essential. We are very pleased that the new European standard EN ISO 14122, released on July 1, 2016 recognizes the importance of this impact test for non-metal guardrails and safety gates. Our gates are tested by TÜV.
We are setting the standard instead of following! This makes the Intrepid gate unique and allows us to guarantee safety.
Description
Gate automatically closes by gravity
Returns closed when released
Design does not depend on springs, cams, bearings, or the operator
Gate has a horizontal swing, not a vertical drop
Available in 4 sizes: Opening (mm/inch) between posts specifies size.
UDG-22 (22"/560 mm)
UDG-27 (27"/690 mm)
UDG-32 (32"/820 mm)
UDG-37 (37"/950 mm)
Benefits
Easy to install (light weight)
Maintenance free (corrosion resistant)
Economical (less expensive than steel)
Quick delivery (from inventory)
High visibility (safety-yellow colored)
Reliable (TÜV-tested, exceeds EN ISO 14122)
Strong rigid construction (high impact resistant)
Comparison old and new
Below you will find the difference between the old gates on and the freshly installed new gates. As you can see the visibility is much higher with the new safety gates which results in a higher state of alert of your employees.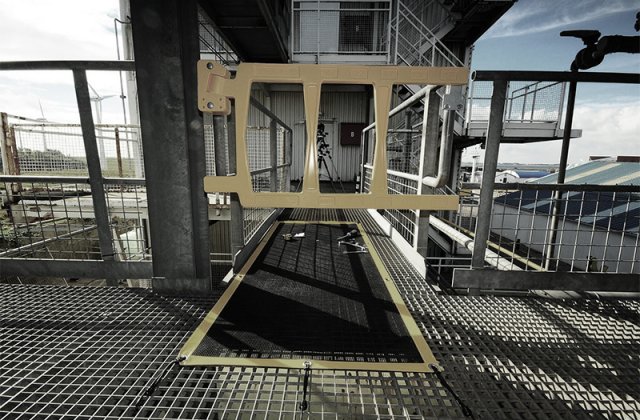 Before situation: dark and hard to see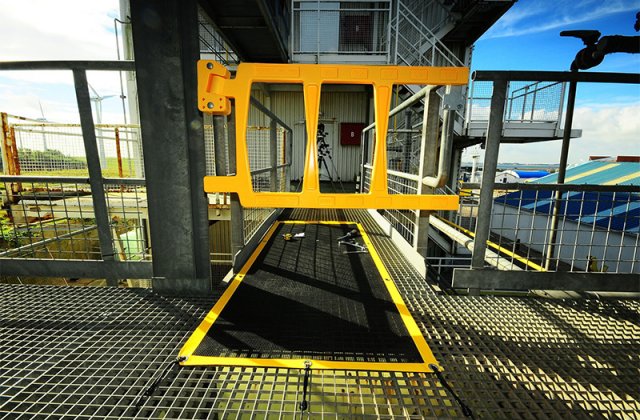 Situation after: clearly more visible
Maintenance free!
PTFE bearings and wearplate ensure the self closing properties of the safety gate, also after many years of use in industrial environments. And, because of the PTFE: no wear!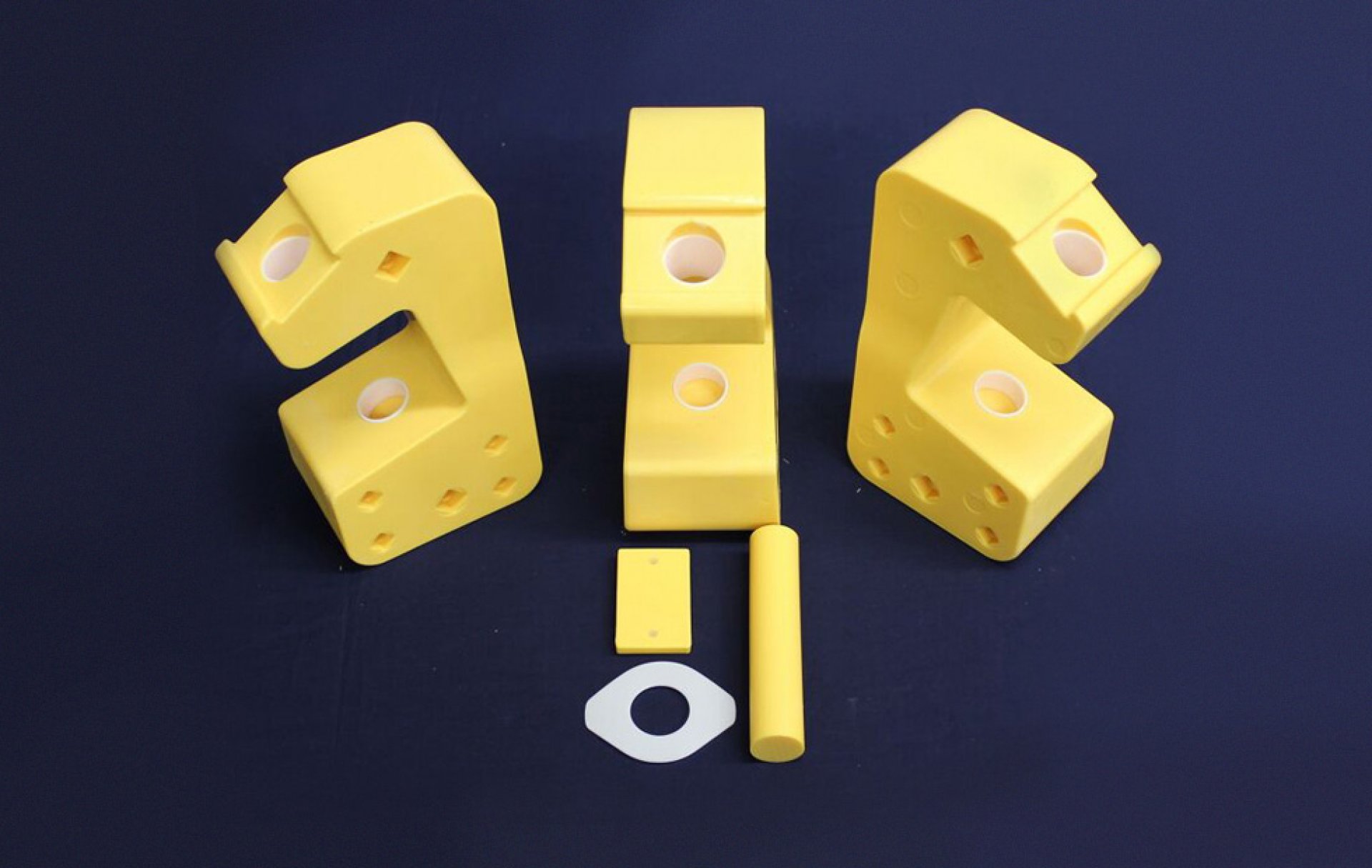 Want to know more about our Safety Gate DE and other products? Don't hestitate to contact us using the button below.
Contact us